This photo was taken by Arthur C. Pillsbury using his Circuit Panorama Camera.  The Aspect Ratio is 1:8, which he originated.
Pillsbury was the Official Photographer for Camp Curry, supplying all of their photographic needs until 1924.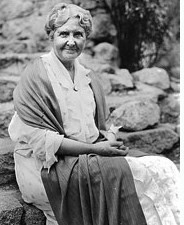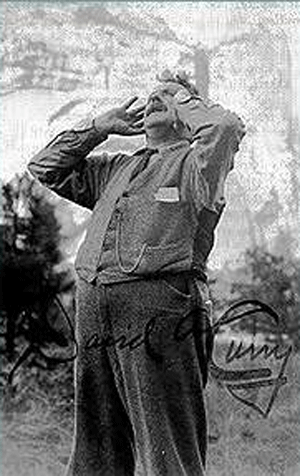 Camp Curry

The story of the Curry Family and what they built, still a beloved memory, for people around the world.  
No place to stay in Yosemite will ever approach the hospitality and fun visitors experienced from 1899 - 1999.  The Curry Family made it their business, literally for generations.  

Here, we provide history and insights into the people who made caring for Yosemite Visitors their business and also extending that history so you can know and appreciate them even more.  

Thanks to this generations Currys for their generous help and assistance in keeping the heritage of Camp Curry alive!

Arthur C. Pillsbury was the photographer for Camp Curry until 1924, when Don Tresidder told him his services, which had been provided for over ten years, were no longer required.  Thi page hosts the postcards Pillsbury produced for Curry and as a place to access the struggle of the Currys to save their heritage and the events which took place, covertly, through the take-over of Camp Curry by Don Tresider, driving Foster Curry out of the Valley, the use of Marjorie Lucille Curry Williams and her husband, Robert Tatman Williams Sr,  as tools for that elimination to be dispensed with themselves a year later. 

This cleared the way for the merger of the failing Yosemite Park Service Company with the Curry Company, necessary to Stephen Mather to save his illgotten gains from his self-dealing with his partner Thomas Thorkildsen as they stole the wealth of Pacific Borax from Borax Smith, the company's founder.
History

Publicizing Camp Curry

1914

David Curry
The Stentor!